Beautiful painting by Kathy Deggendorfer
Kiwanis club of Sisters hosts a community work party day at the Kiwanis Food Bank every week. This is an open invitation to help serve in your community at the Food Bank. Work Party Wednesday starts at 12:30 PM. No food is distributed during the work party. All are welcome. We will be putting away the Neighborhood Impact Food donation, collecting empty boxes and general cleaning; all at the Kiwanis Food Bank located at 328 W. Main at the intersection of Oak and Main.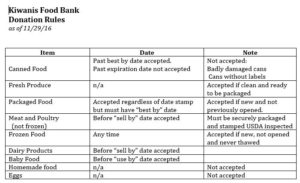 For folks looking for support, food is distributed every Thursday from 9 AM to 2 PM. Sisters Food Bank does not discriminate on the basis of race, color, national origin, sex, age, religion or disability.
Food Bank Address
328 W. Main Street
Sisters, OR 97759